eMRO8 is a hangar/base maintenance solution designed to act as a mobile front end for all common MRO systems. The system enables real time task/engineer/resource planning.

Work packages are prepared as usual on the MRO system and subsequently published to eCentral8, where shift planning allows engineers to be allocated tasks, which appear on the eMRO8 mobile device. Each engineer is allocated a device that details their allocated tasks and sequence for completion. The device also has eDoc8 installed, enabling mobile access to relevant manuals and documents for each task. Task spares required are also detailed along with their location and issue/backorder status though MRO system integration.
The eMRO8 device records electronic signature via sign on glass which enables tasks to be completed or new defects/NRC's to be recorded, which are all communicated back to eCentral8 and subsequently on to the applicable MRO system as required.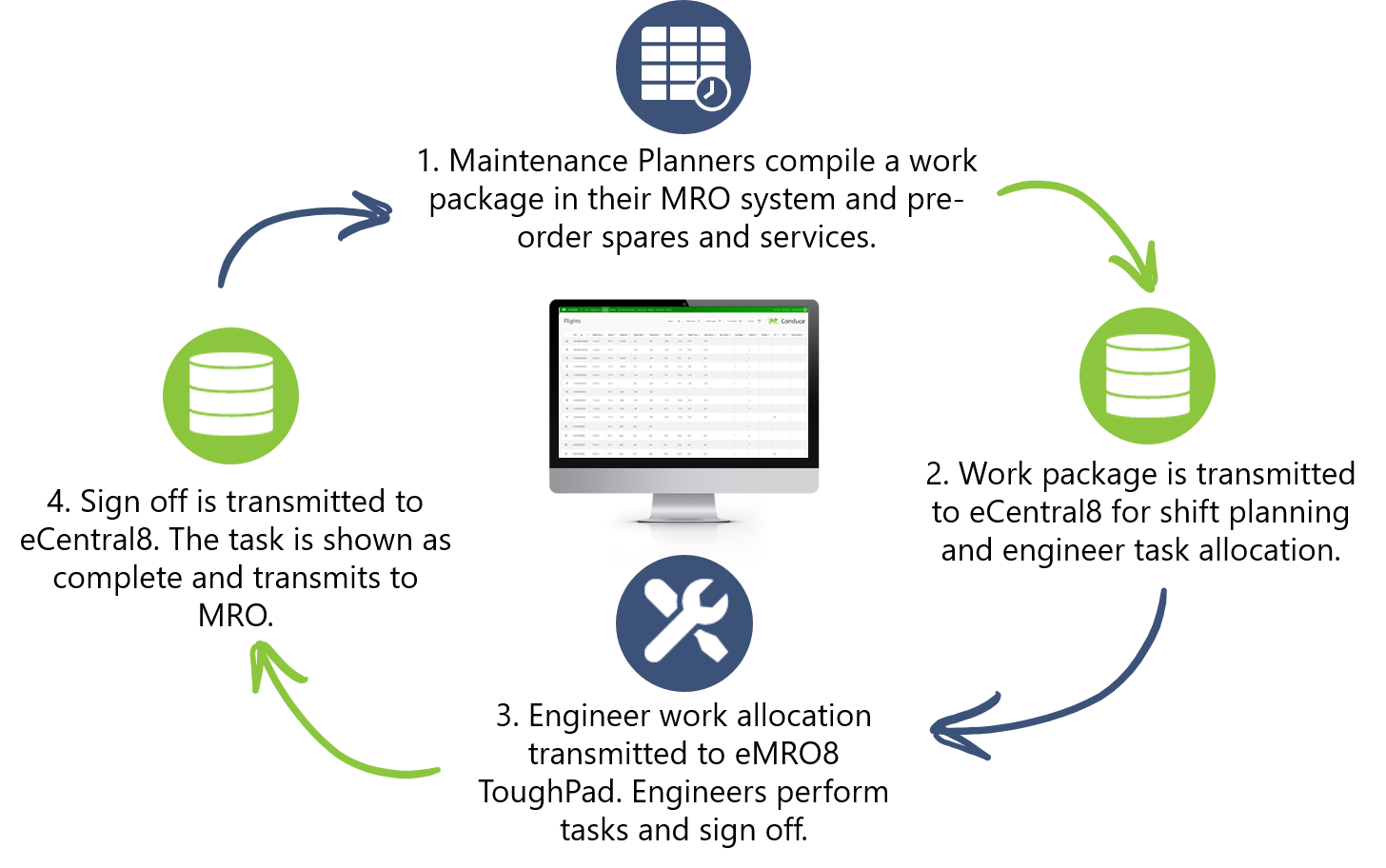 Features:
eMRO8 is an MRO solution fully integrated with eCentral8.
eMRO8 is MRO system agnostic and will work with any established in-house MRO system.
Engineer centric personalised log in.
Sign on glass allows paper system to be fully replaced.