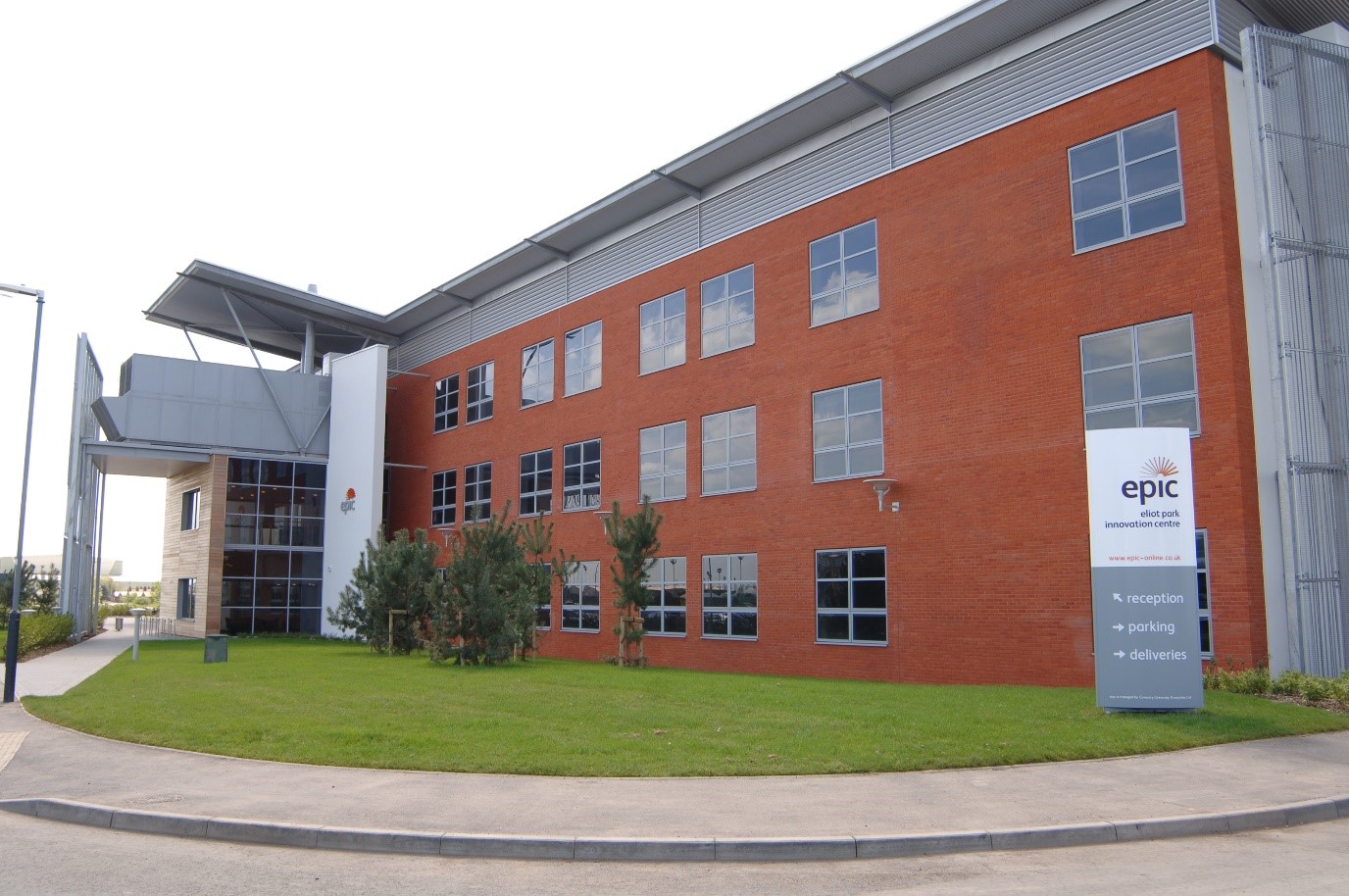 In 2020 Conduce signed four new customers. Just six weeks into 2021, we've signed four more! During 2020 we moved into a larger UK based workshop, allowing us to expand our production line to meet the ever-increasing demand. We're currently on target to have built 100+ Printer Kits in Q1/21 and we expect to see even more output throughout the rest of the year.
Below we have a walk-through of the Printer Kit production line.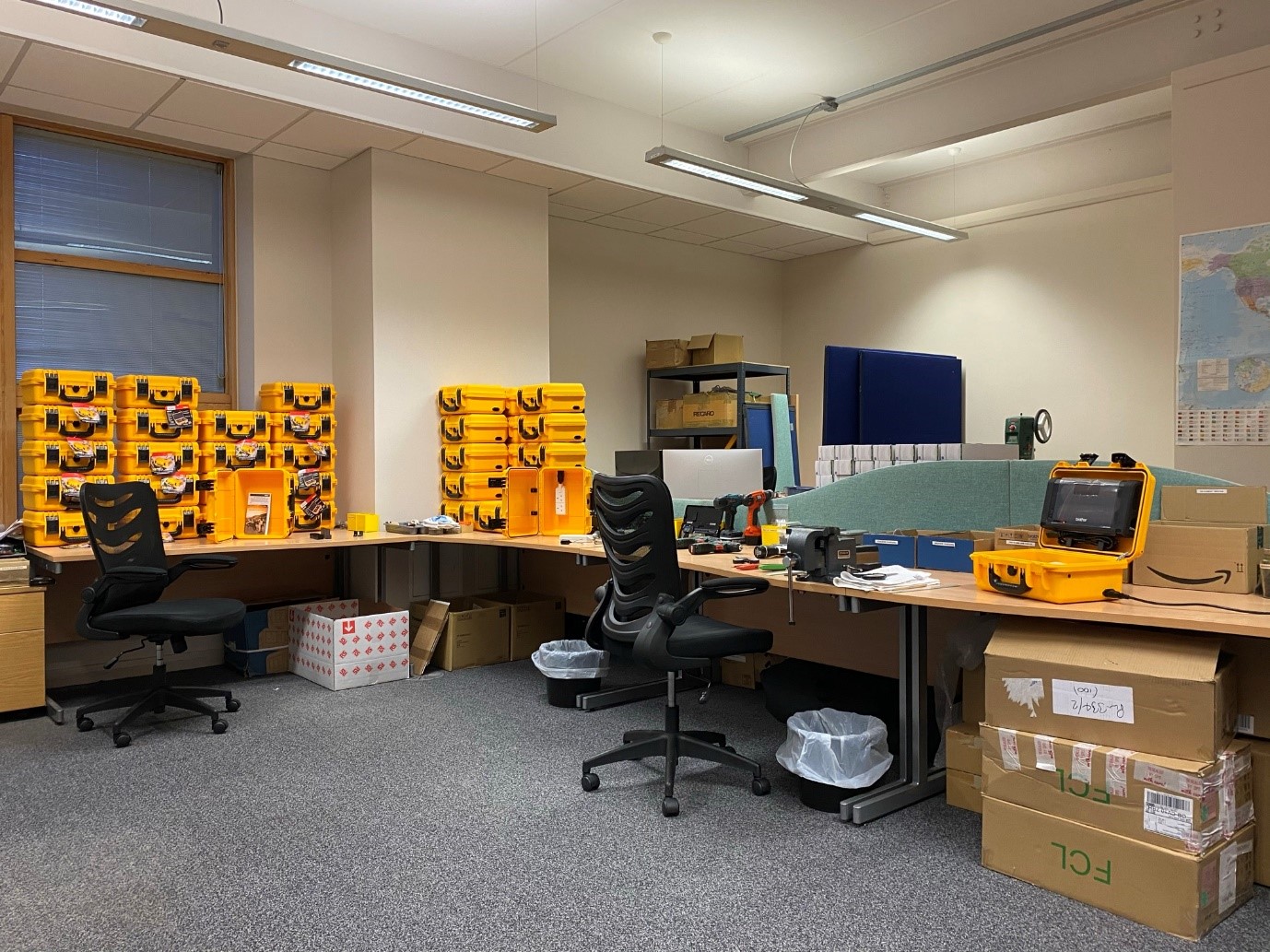 First you can see 20 brand new Peli Cases arriving on the production line. Several more are undergoing basic electrics, and on the right we see a completed kit being charged before dispatch.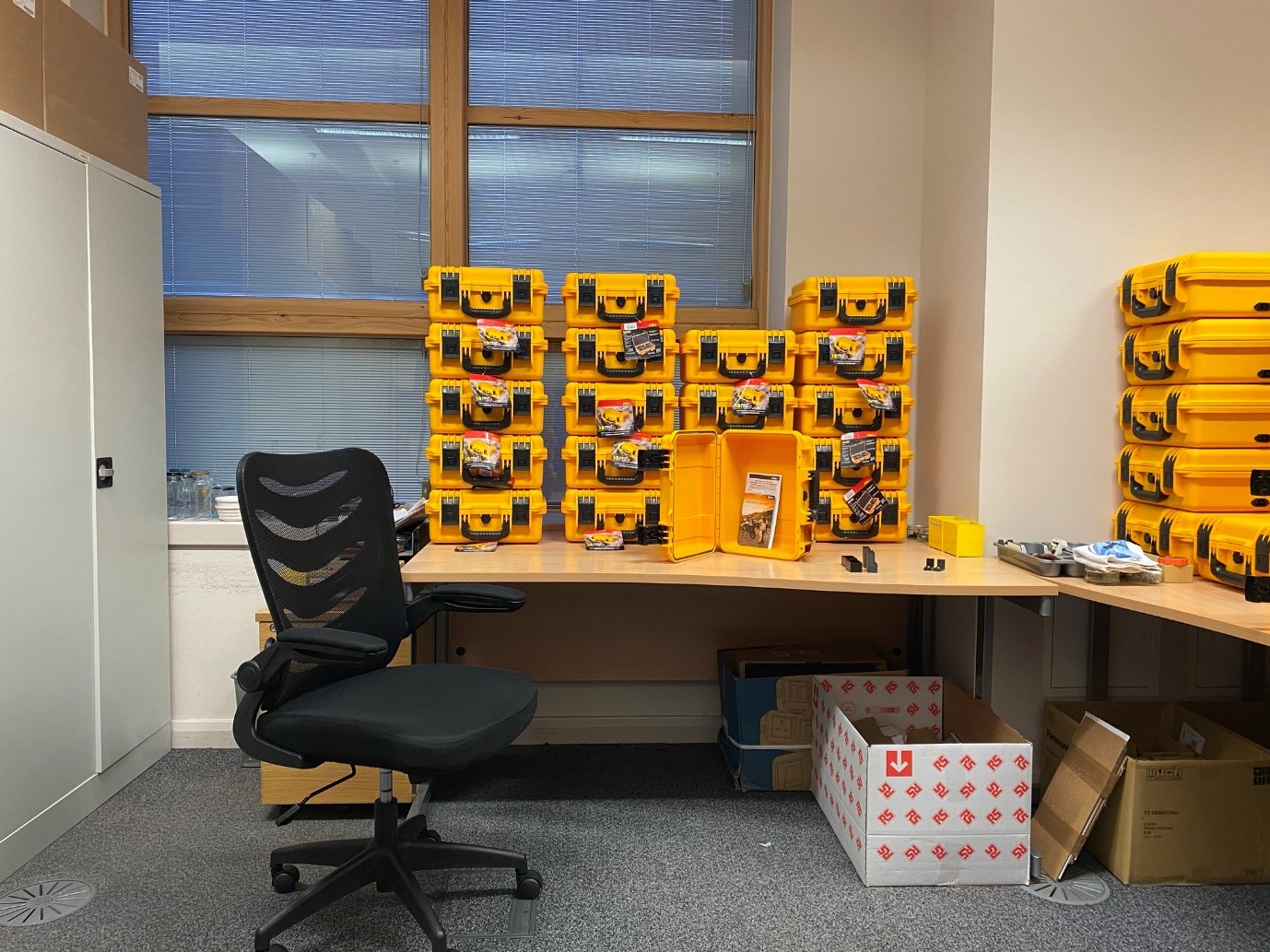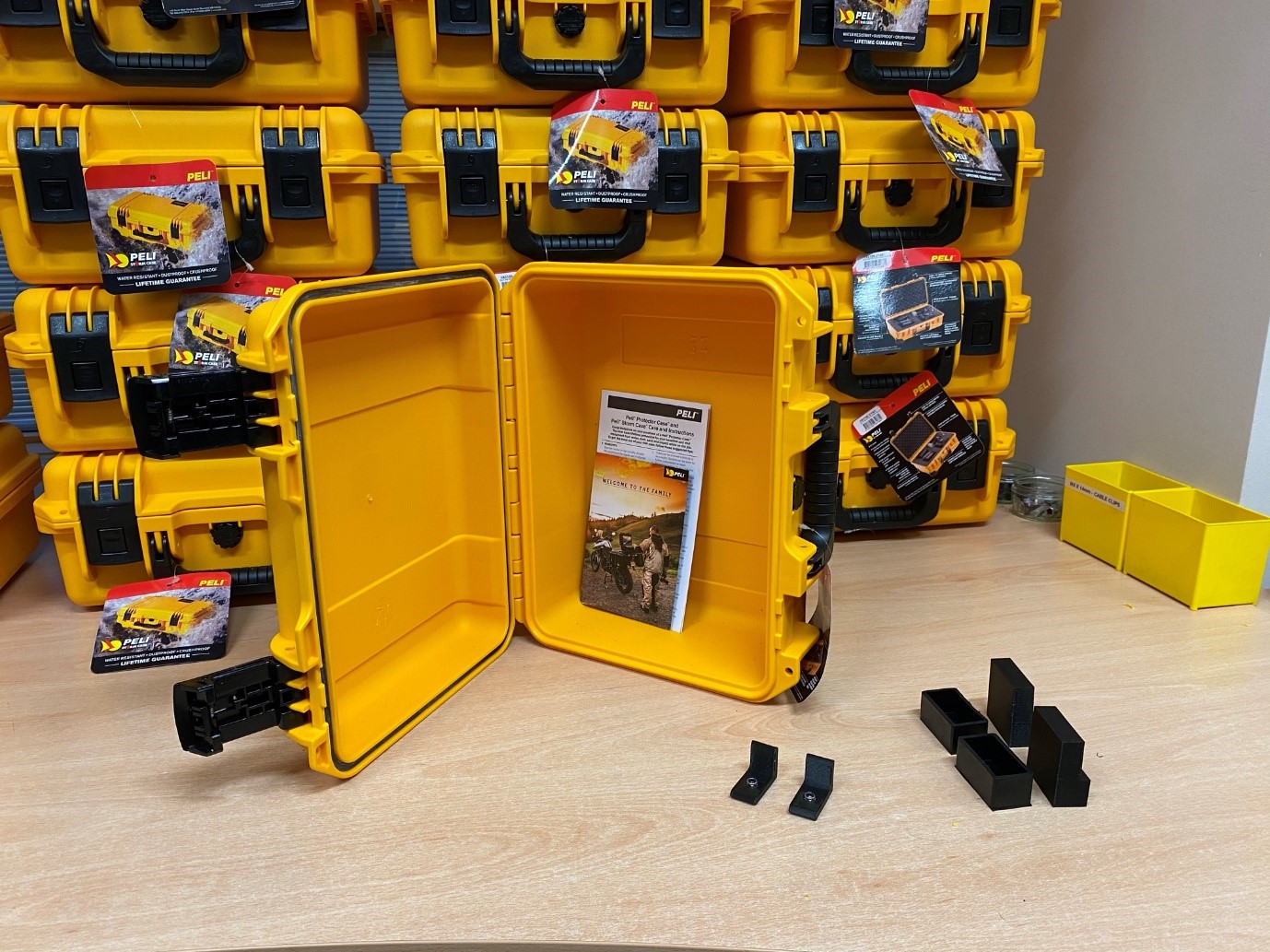 The first stage is to remove the labels from the brand new Peli cases and install cable clips along with feet which are fitted to enhance stability. These items are 3D printed in house from our own design. You can see our 3D printer busy at work on the right-hand side of the bench below.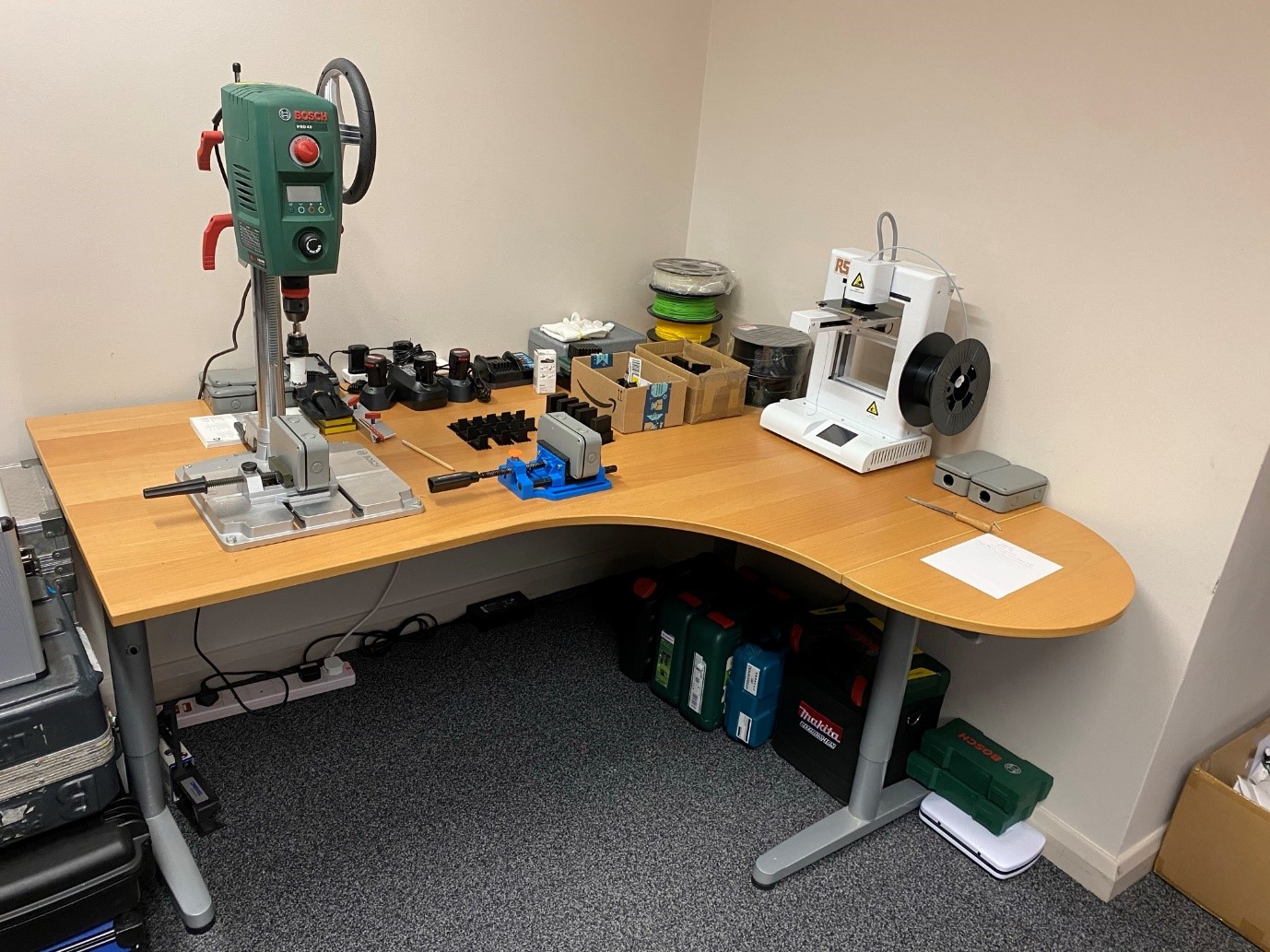 Once the feet and cable clips have been installed, the basic electrics are fitted. This includes a power filter which protects the Printer Kit from variable supply frequencies. This means that the Printer Kit always provides the chargers with a consistent supply of 110-240V at 50-60Hz, regardless of where in the world you plug it in!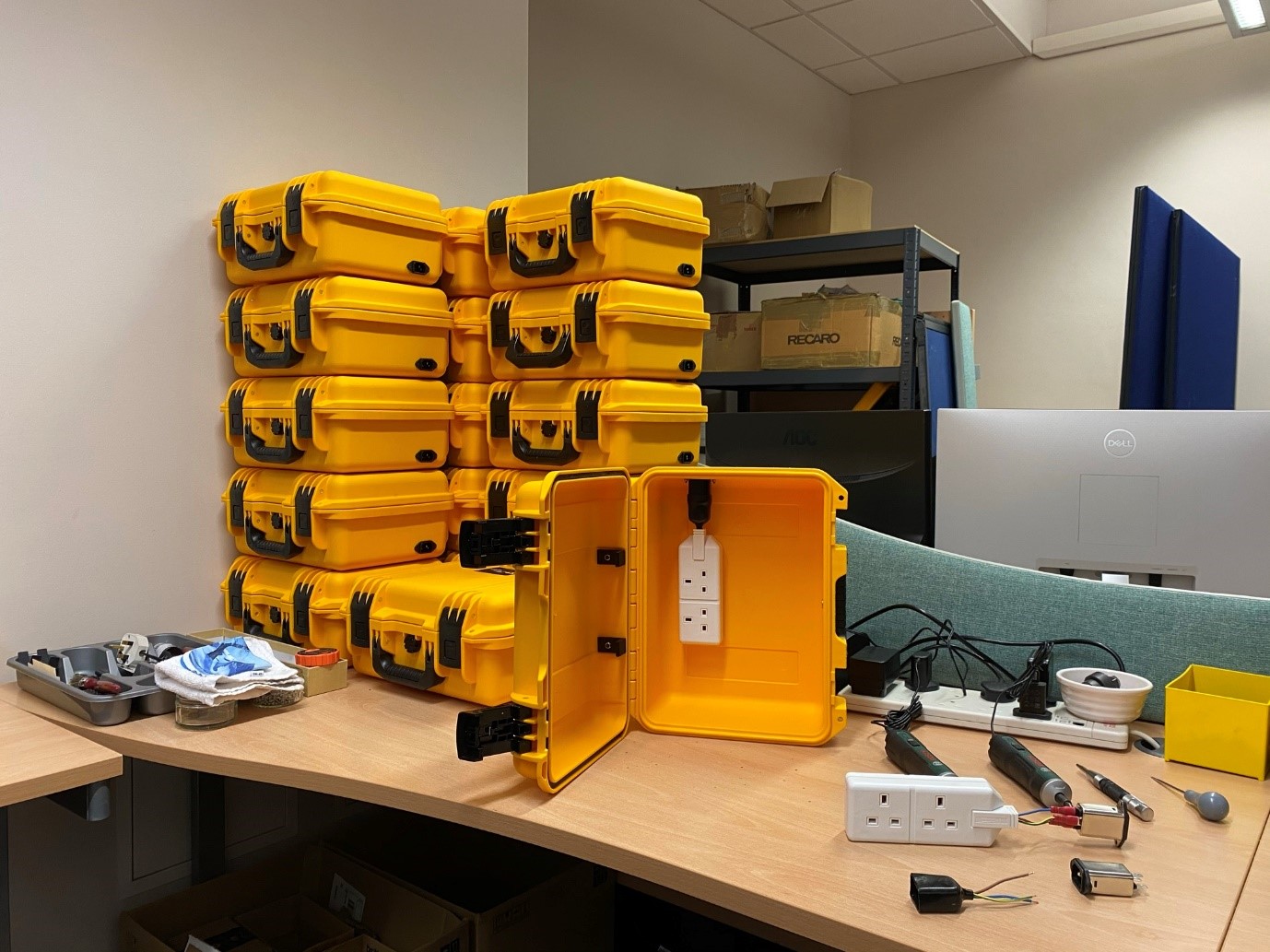 Once basic electrics are installed, we fit the chargers for the Printer and ToughPad. These are housed in grey junction boxes to keep the Printer Kit clean and tidy, with minimal wiring exposed.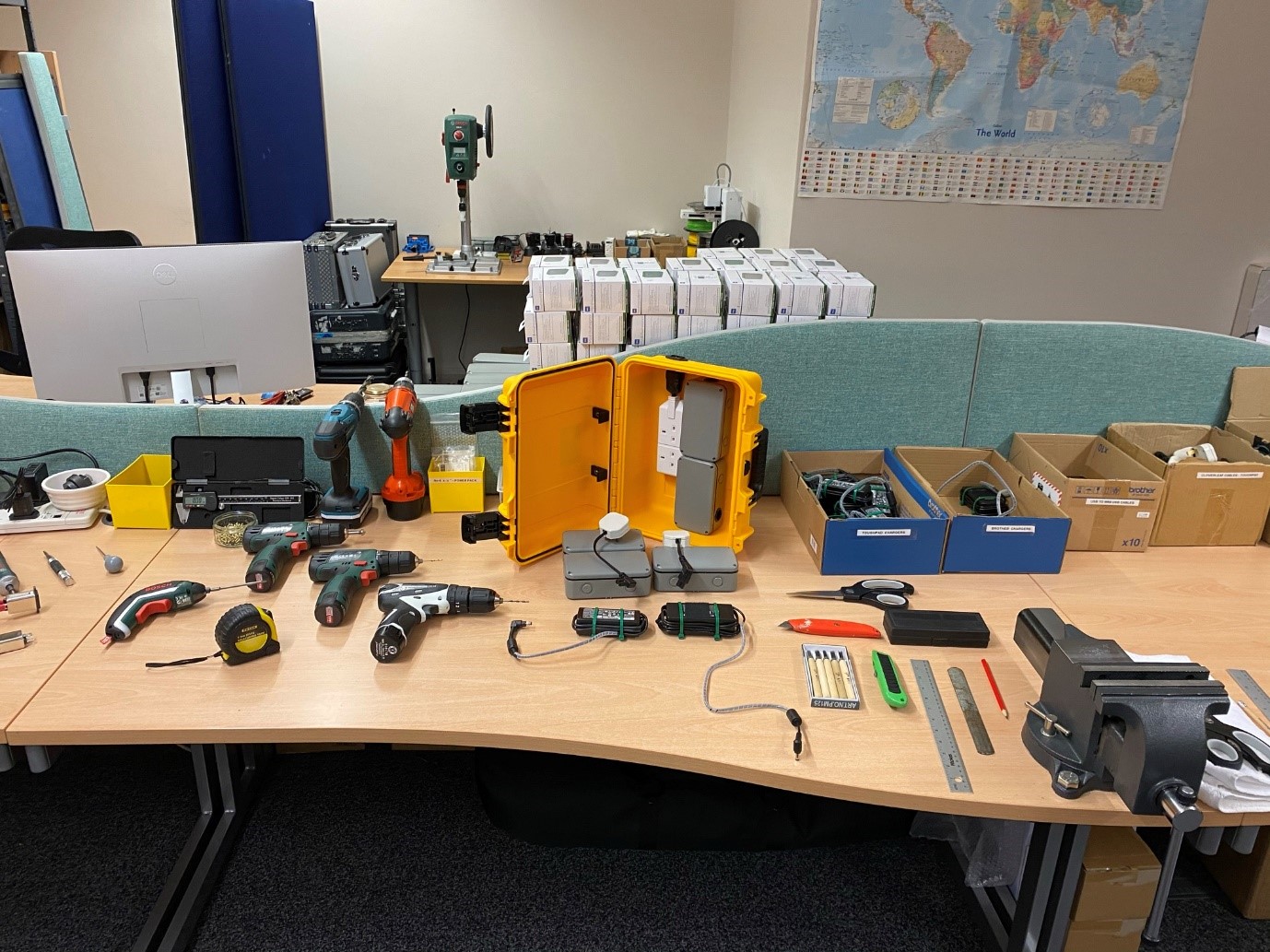 The printer and paper is mounted within the lid of the Peli case.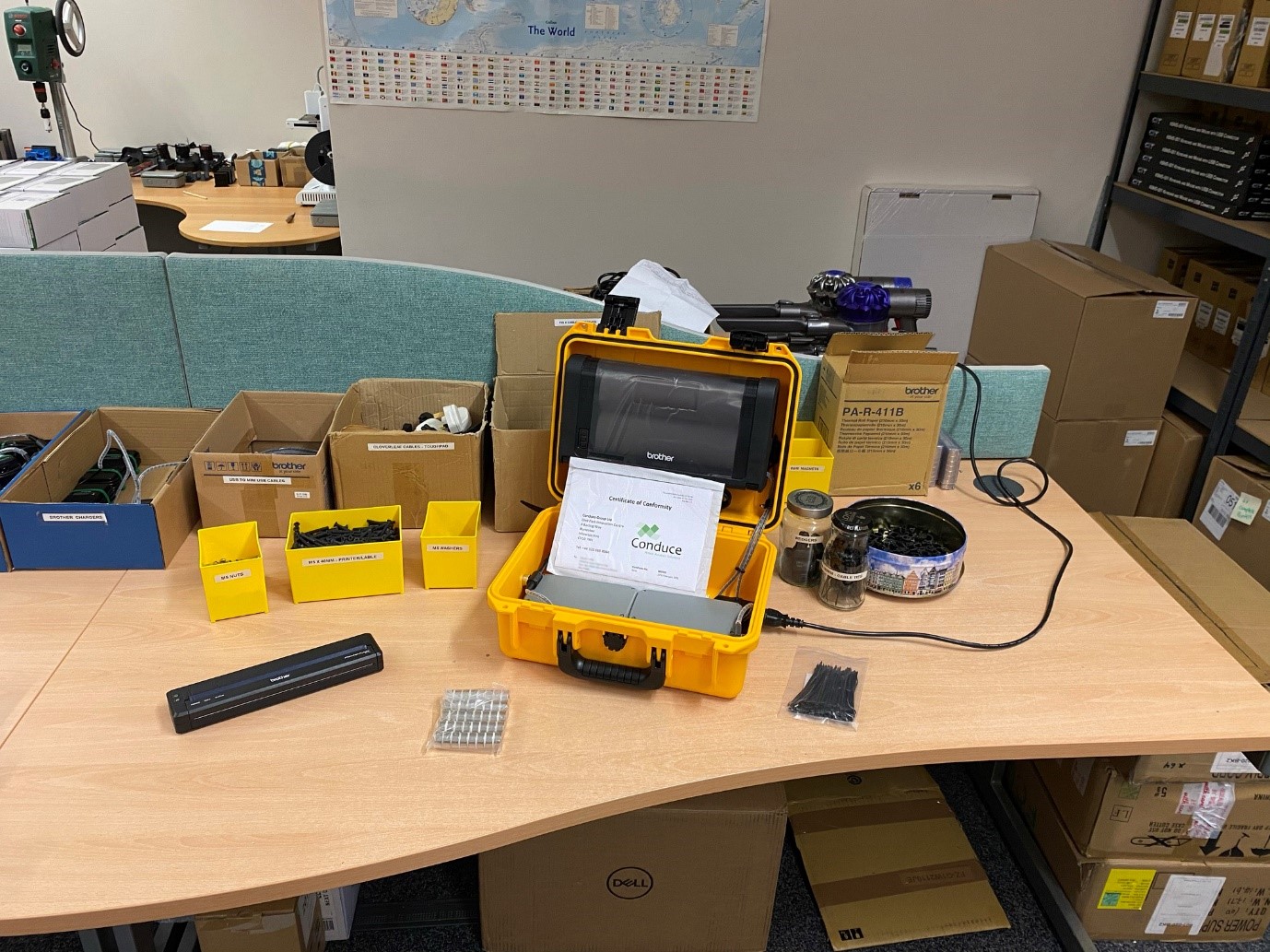 Finally, the Peli case is fitted with an aluminium part number/serial number label. This also has our 24/7/365 support contact details.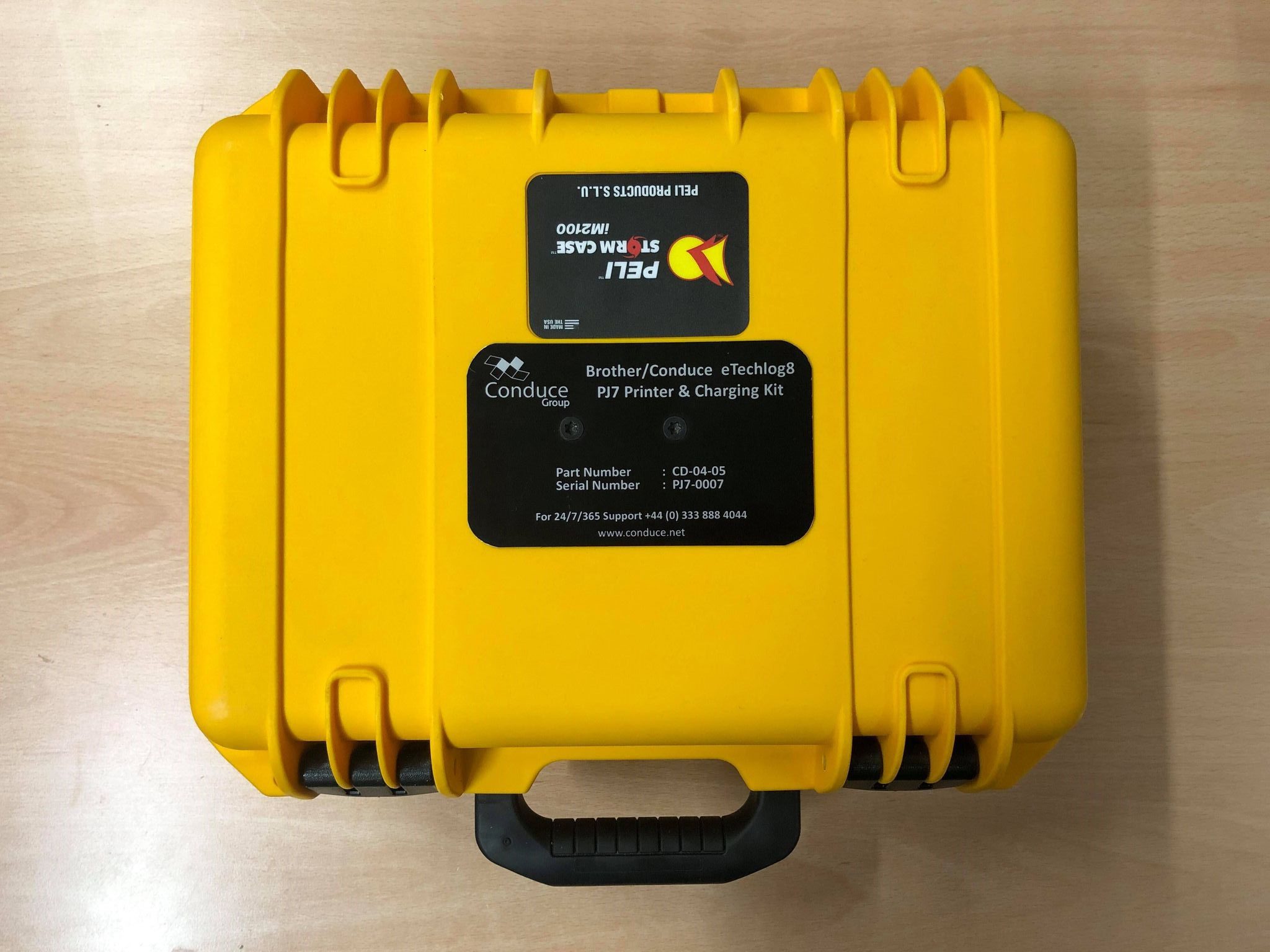 The Printer Kit then goes into Goods Out to await shipping to customers around the globe.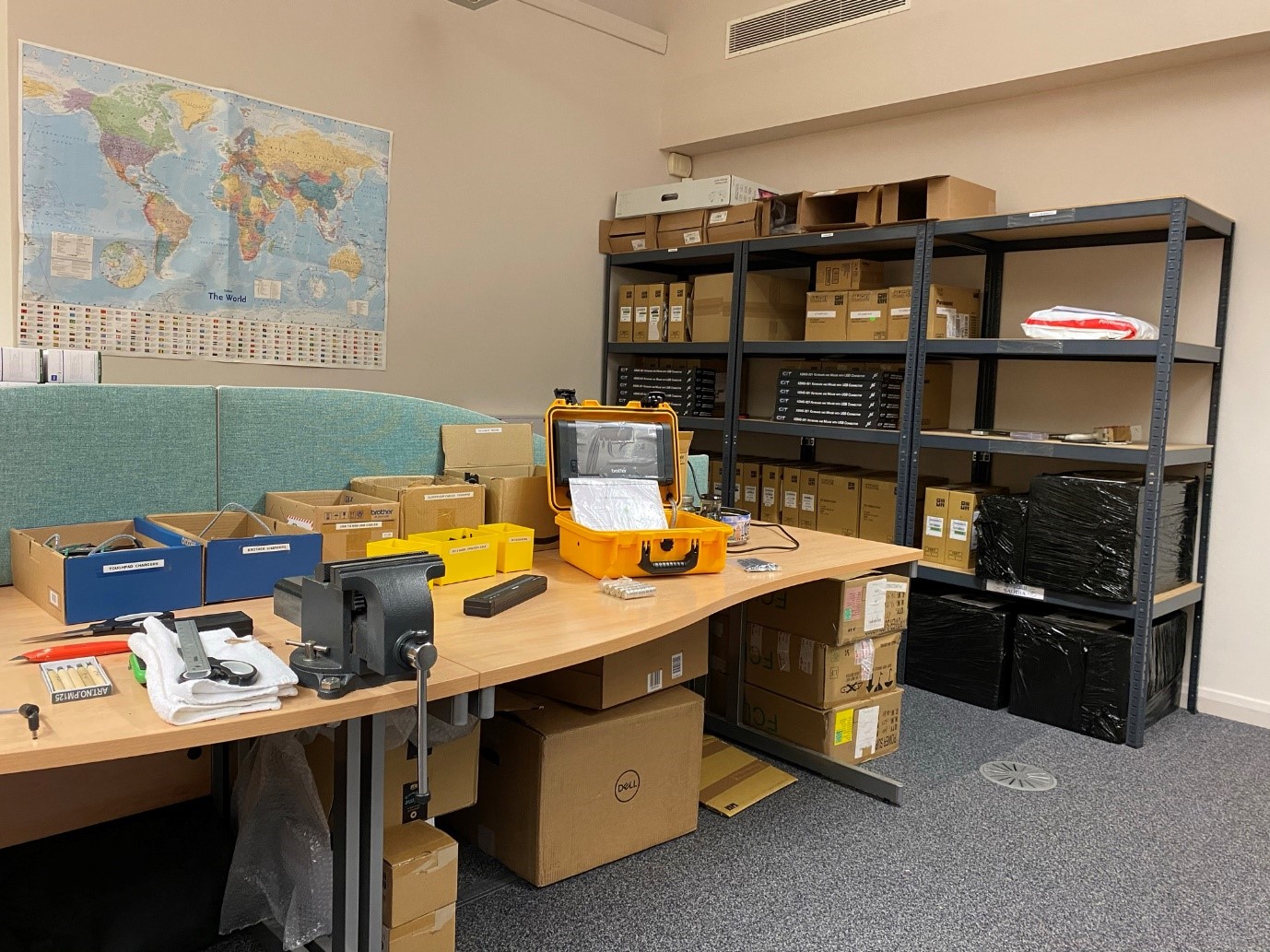 The Printer Kit is the result of five years of design and development and is built in accordance with aviation standards with supporting worksheet documentation and a component maintenance manual. The Kit is supplied to the customer with a Certificate of Conformity. The Printer Kit enables Conduce customers to be fully compliant and leave a signed paper copy of the Tech Log page on the ground in the event that internet access is unavailable prior to aircraft departure.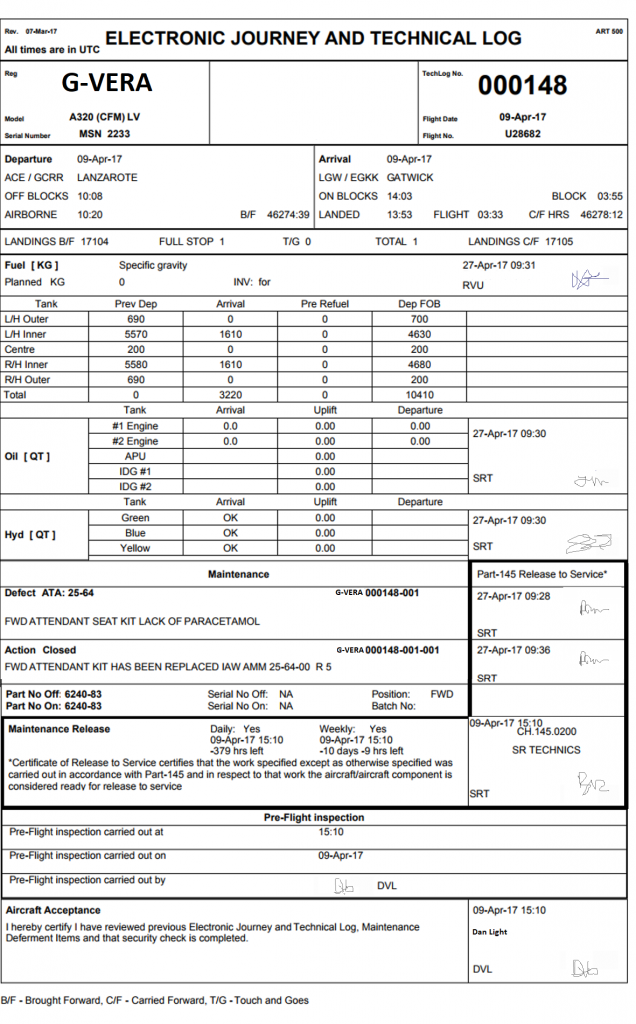 Printer kits are produced by our staff of four in the workshop. A video can be found here of the Printer Kit in action!