eFB8 is an electronic flight bag. It is a shell application containing EFB software tools.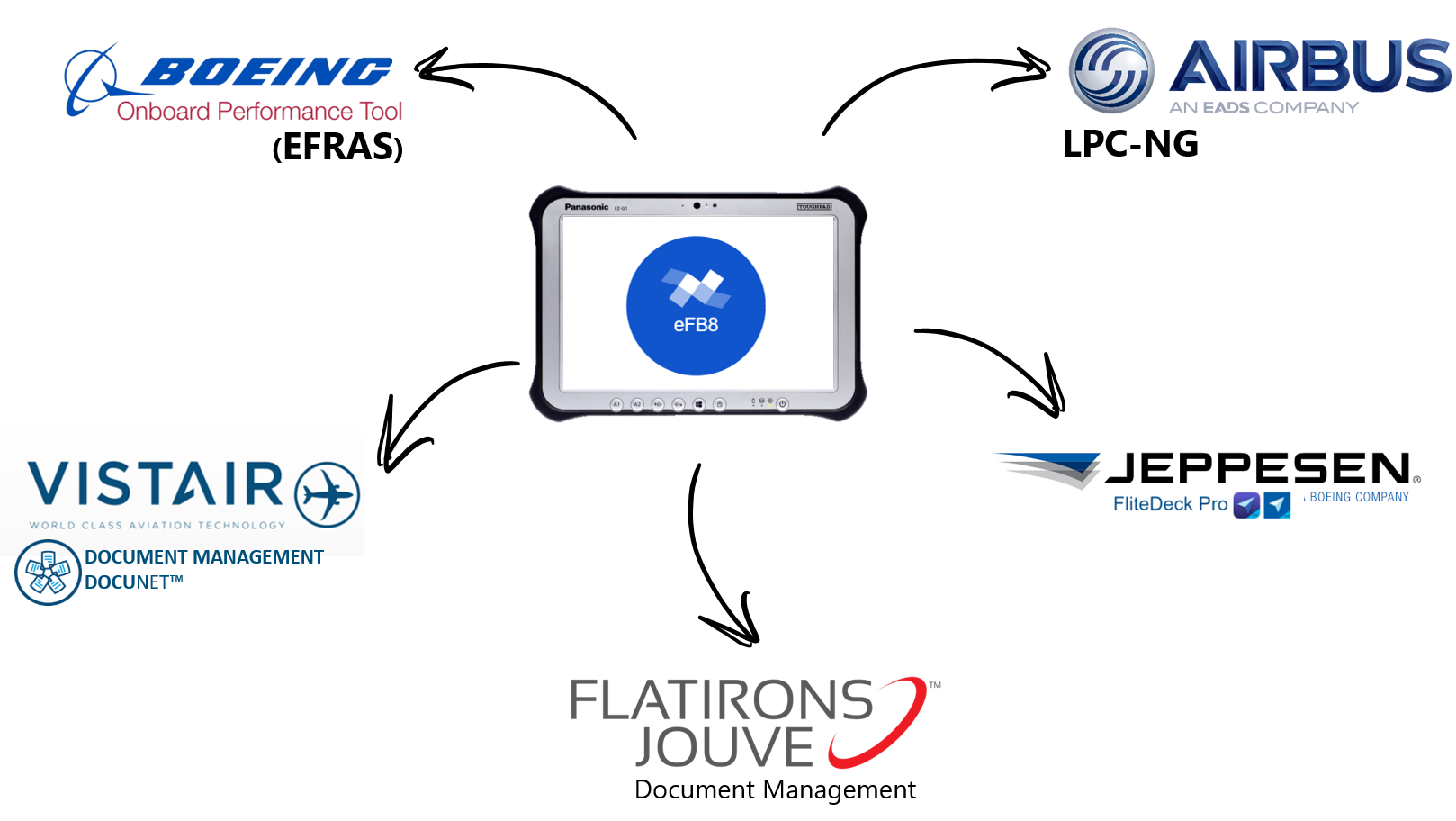 Features:
Conduce provide EFB Mobile Device Management (MDM)
OEM's including Airbus, Boeing, Embraer and BAE are already supported by our systems.
Applications available include:
Mobile Device Management
We manage fleets of devices including Tablets, ToughPads, and Charging and Printer Kits.
We ensure all assets are tracked and kept in the latest configuration.
Conduce are an airline approved Repair Station for Panasonic Devices and Printer Kits.
Most airlines currently rely on in-house IT Departments, which lack the specialist skills for an efficient service.
We have a Customer Licence Agreement with Microsoft which enables us to provide windows devices with a fully locked down Windows 10 LTSC (Long-Term Servicing Channel) operating system.