Conduce are delighted to be attending the Dubai Air Show! You can find us at stand 1761 from 14th – 18th November 2021.
eTechLog8 is a complete electronic replacement for the aircraft's paper journey, technical and defect logbook. It's fully integrated with all leading MRO, MIS and CAMO Systems, approved and in operation by airlines around the world.
Register to attend the Dubai Airshow: https://www.dubaiairshow.aero/dubai-airshow-2021-registration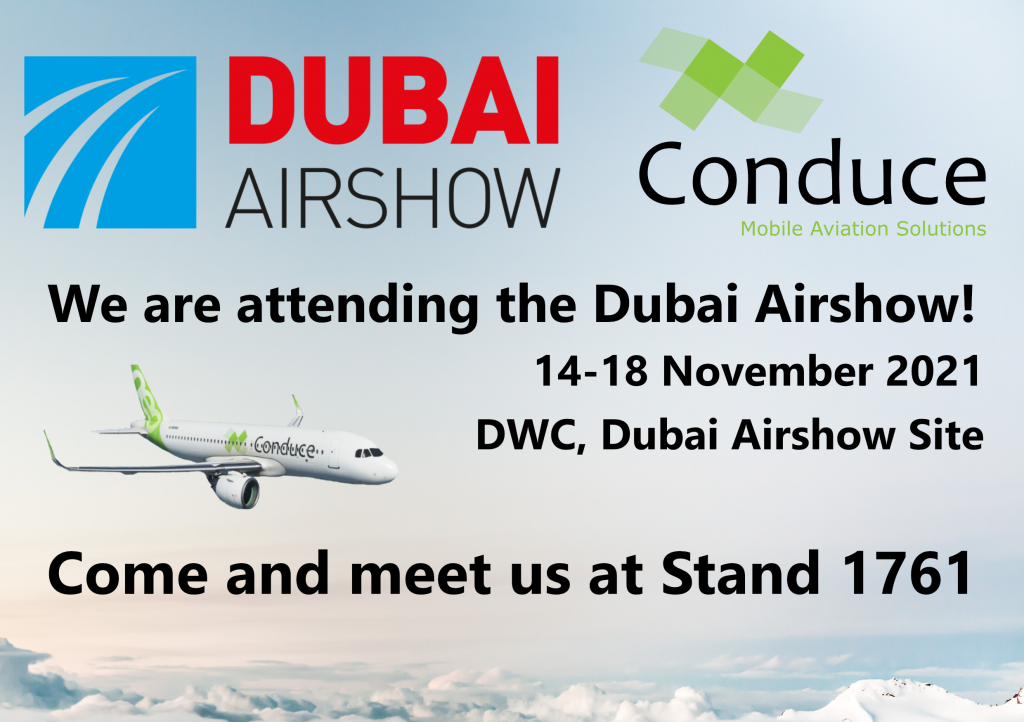 Can't wait until then? Check out our Video FAQ page, with detailed demonstrations of all areas of eTechLog8.
Additionally take a moment to follow us on all our channels to see all the updates from the Airshow!