eTechLog8 is a mobile solution that replaces the aircraft paper technical log. A tech log page (TLP) must be completed for every flight as a legal record of the aircraft's technical status and journey.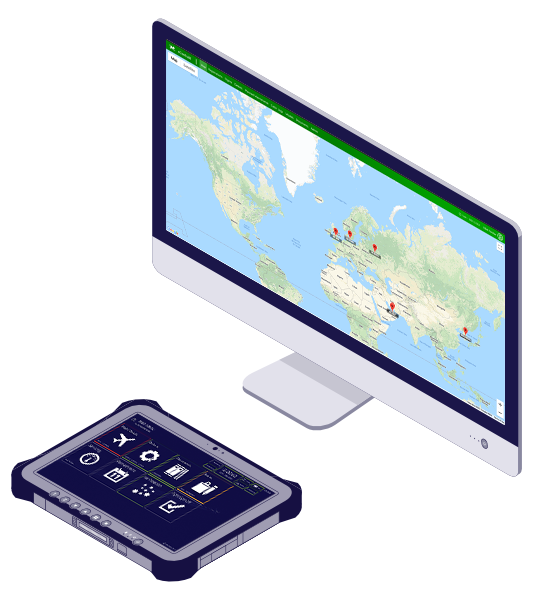 This data is transmitted to the airline, allowing Maintenance and Flight Operations real time monitoring and control.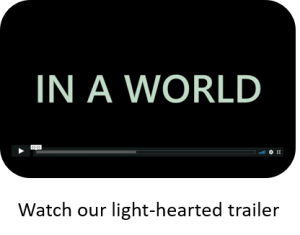 Conduce eTechLog8 is an "Electronic Tech Log" that accurately captures aircraft, flight and technical data.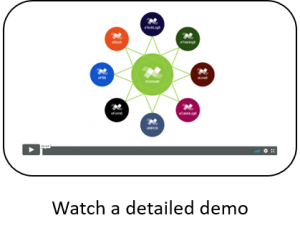 If prior to flight the TLP data cannot be electronically transmitted then the TLP must be printed or hand written, and left on the ground prior to flight.
The diagram below illustrates the eTechLog8 TLP process.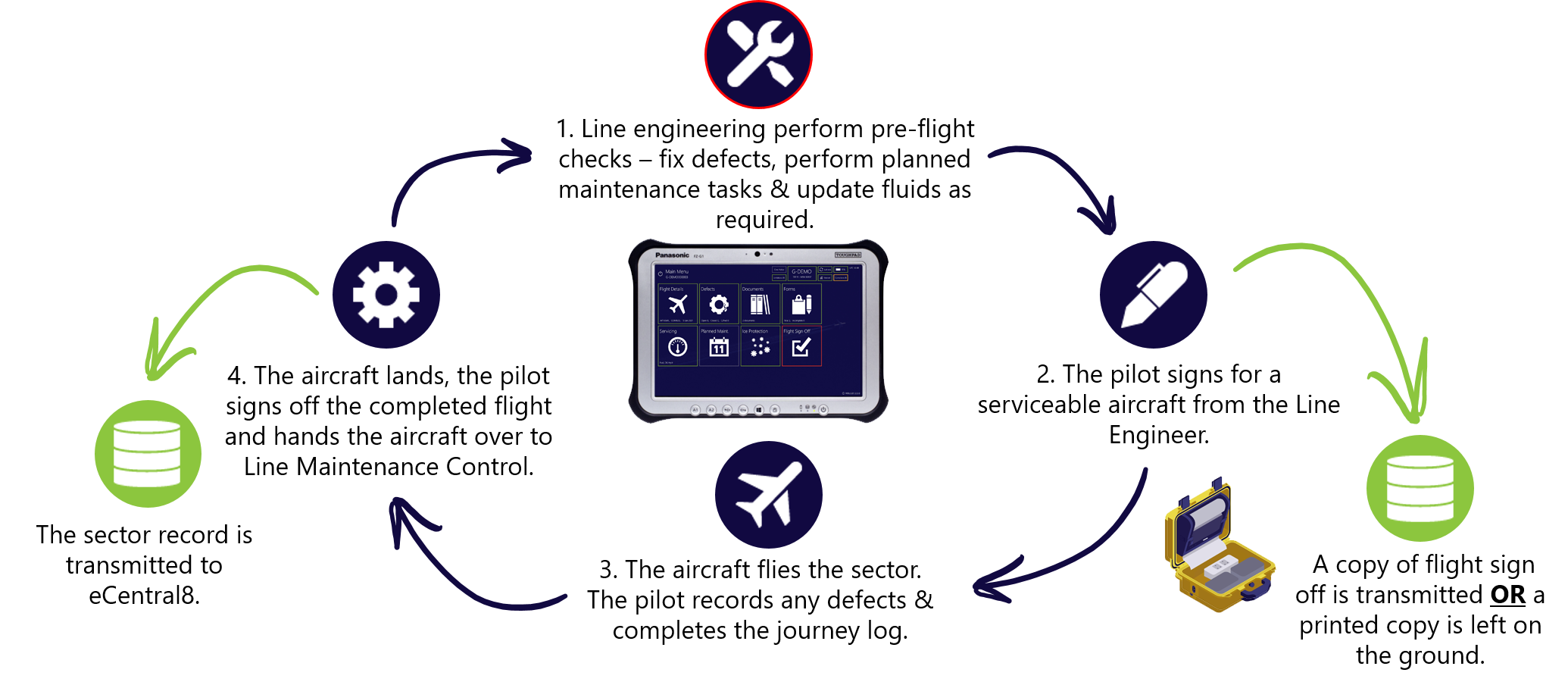 Features:
Full recording of OOOI times including ACARS, AFIRS and EFB Integration
Complete defect tracking solution including pro-active management of deferred defects.
Integration via eGIS8 with a wide range of Airline CAMO/MRO/Ops/Fuel and TLP Archive systems.
eTechLog8 is certified for use by multiple National Aviation Authorities (NAA's)
Full MEL Integration, including MEL codes, ATA, ECAM, EICAS, and MEL Document viewer.
Defect templates for auto-coding of ATA chapter and section, integration with ECAM / EICAS messages.
Out of Phase / Planned Maintenance Management.
Fat Finger Friendly.
Incremental partial data transmissions providing real time information on eCentral8.
Part requisition and component change recording.
De-icing and anti-icing.
Crew notices and forms.
Data and Software version encrypted and mirrored on device SD Card in case of device failure.
Professionally designed Mobile printing/charging solution in approved use world wide.
Compliant with EASA AMC 20-25 and FAA AC 120-76D.